Job Yatra, an initiative by Jobsgaar where our team is visiting different parts of Uttar Pradesh to understand what exactly are the challenges faced by the employers when it comes to hiring people for the businesses be it small or large scale.
Recently the Jobsgaar team visited Bulandshahr, a small town situated around 70 kms away from Noida or 106 kms away from Delhi where a lot of employers are struggling to find local workforce for their businesses. We spoke to a few employers there and tried to understand exactly what challenges they were facing. Mr Manish Dobhal of V Bazaar, has been looking for a sales staff for his outlet since the past 25 days but has received no response. He has even pasted a big note outside his store for hiring salesmen but still no result. Similarly another businessman Mr Saurab Singh, the one and only Bajaj Automotive dealer in Bulandshahr, is looking to fulfill many positions in his dealership but is not able to find appropriate workforce as he keeps getting a lot of irrelevant resumes and has to put a lot of time in shortlisting and filtering them but even after all those efforts nothing fruitful comes out for him. And just like these two gentlemen there are many other employers who are open to providing employment to the local job seekers of Bulandshahr but are not able to reach out to them.
Along with some of the above mentioned challenges, there are a few more which were stated by the other employers…
– Employers have to waste too much filtering resumes.
– Mismatch of jobs and candidates applying for them.
– Employees leaving jobs without informing or notice period.
– Employers being stressed about trusting new employees
And many others…
Hiring Staff For Business?
Get

filtered candidates

for

quick interviews

and hiring.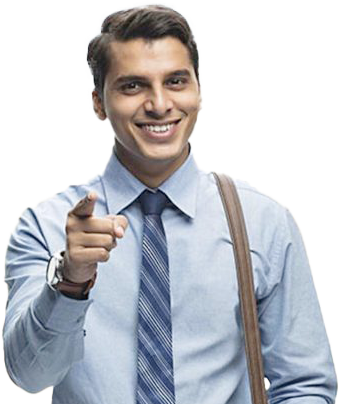 That's why, after all the conversations with these employers and understanding their challenges, what we concluded was, a solution is needed to help them overcome all these challenges. A solution, to help them hire workforce with speed, accuracy and trust. Something which they can trust outrightly for their hiring needs and we, at Jobsgaar, are building that for the employers of Bharat which will help in making their lives easier and growing their business.
To know more about what we're going to explore in our next blog, stay tuned with us and feel free to follow us on Facebook, Instagram & LinkedIn.